This has been sitting in the Drafts Section for a few days now! Till time, inclination and the words come to me, for another post, I thought I would share another tag, that had come by a long long while ago. That leaves just one more, from Aareet… 🙂
Disclaimer:
All those who will finally take the tag, do please be guided by Deeps instructions. I have bent them too too much!!!
Doing Deeps' Tag!
The rule goes thus-I'm supposed to be pasting an image for every answer of mine,from the first page of google image search,with minimal explanation.
As I understand it, I need to answer the points, and add an image from Google search's first page of pictures, and give a minimal reply in explanation. Now the rest of it is easy, but restricting words is tough. Let's see how far my control over words actually goes 🙂
A place you'd like to travel to

:
Venice. A grand tour of it in Gondola is what I shall do. And have a handsome latin hero playing the mandolin, and warbling some fancy Latin/Italian/gibberish song, to add effect. Lol!
Nothing more needed here. Except to add this too. Home, ultimately is where the heart is. And that finally is more home to me than the physical space I occupy! I carry my Home with me 🙂
Your favorite food/drink

:
Lassi. Sweet Lassi. Wins hands down. Anytime. Anywhere. Any season.
Self-explanatory. The prompt came in singular. I made it plural:D! Pets. Love cats and dogs. To death. 🙂 🙂
Your favorite color combination
Pink and Grey. Don't ask me why. It is one of the most subtlest and at the same time, innocent combinations for me… 🙂 🙂
Your all time favorite songs

:
You decorated my life by Kenny Rogers. Could only get a Karaoke version. Do listen, and tell me, please 🙂
Kenny Rogers' voice is magic. His lyrics out of this world. His music and the atmosphere it creates electric. Love him, and his songs!
Anne Murray is the Songbird, for me!! The richness of her voice, the grainy huskiness, and the lyrics of almost all her songs have enchanted me, for all time 🙂
I grew up with this song, among a whole host of others. The lyrics are specially meaningful to a die hard romantic like me 🙂 🙂
The town in which you live in

:
Thrisshivaperoor. The land of the Poorams. There, I told myself I would not. But sharing the name of my land is more than I could resist 🙂
At the age of about 15, in Class X, at a leadership camp that some of us attended, we were asked to say what we see ourselves doing at the age of 30. I had no hesitation. I wrote Teacher. 🙂 And then the Resource Person told us that apparently what we see/ wish for dearly, at that age more often than not does become reality. Strange but true. There it is, at around age 30, I just finished going back to college after a break of 10 years, a couple of kids, graduated with a B. Ed, and finally became a Teacher. Lol. Not anymore though. I have picked up enough of the profession to know that I shall always be a Learner. And that that is the only way to Teach 🙂 :)!!
Writing. An anthology perhaps. Editing in a Publishing Company perhaps. But then I am in a dream job, teaching. So do I want to change? Confused :)!
Isn't there a beautiful couplet in Hindi that goes like this?
Kal Kare so Aaaj
Aaj Kare so ab
??
That isn't me 😦 And that is the drattest and darnest bad habit I carry around, with no hope of redemption! Look at how late I did this tag :D!!!
The one thing you'll like to do before you die

:
Now this is a GRAND DREAM! Publish a book. Will I? Won't I? More like I won't.. 🙂 but it is such a thought, that is going to make me go on…. :D!!!
The first thing you'll buy if you get $1,000,00o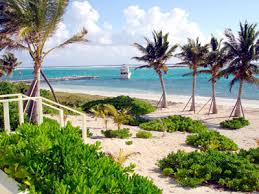 Buy a cottage by the sea, where there is no one else and nothing else but the long stretch of golden beach and swaying palm, and blue blue shallow and pleasantly calm sea. Of course the house will come with the latest modern amenities, and cook to boot… 🙂 I'm going to be really busy there. Lazing :D!!!
****
Now, Onward Ho! with the Tag:) This is the best part! A word to all those listed below:
Please do not go by what I have written. I have bent, and rather murdered the intent of the tag, lol, that should be done Like This. Do read up Deeps for the Right Way. I have cheated. *giggle*!!
So I tag you, dear folks:
Indyeah [you knew this was coming too, didn't you??]:)

Shail
IHM (Deeps has already told you, I know :)]
And all those who pass by here, and would like to share too 🙂 🙂